Spitfire LOUIE LOPES
---
Asphalt Yacht Club Japan Tour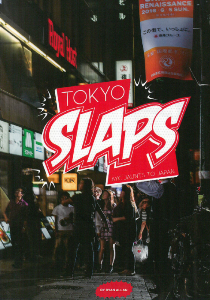 ---
Best Trick Contest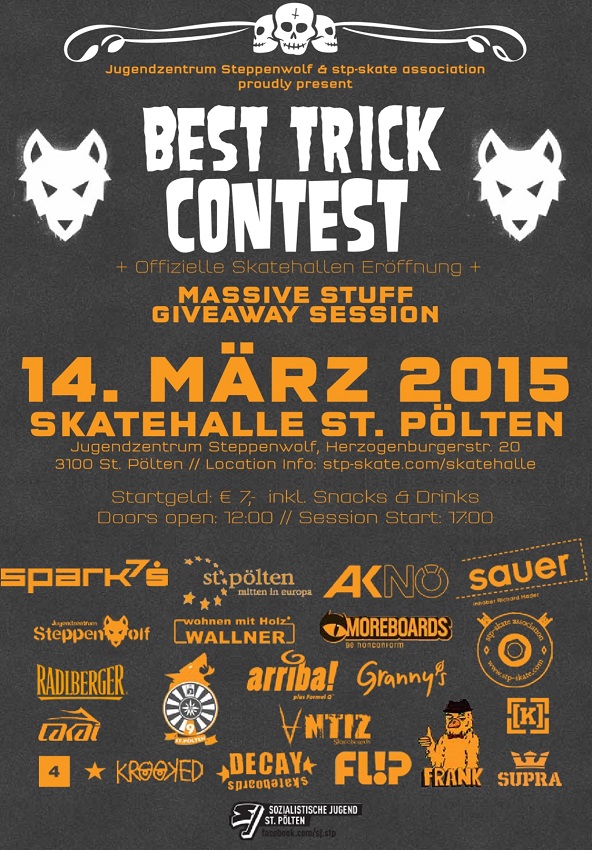 ---
Flip FLIP > 3 <
---
Osiris TWS Cover: Lee Yankou
A special congratulations to:

Osiris Rider Lee Yankou who made the cover of the new issue of
Transworld Skateboarding Magazine!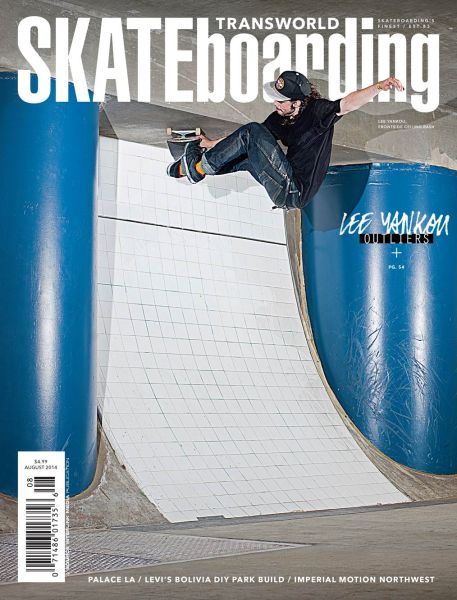 ---
Flip Alec Majerus is now PRO
---
Real Davis Torgerson Since Day One: Part 3
---
cultural summer battle 2014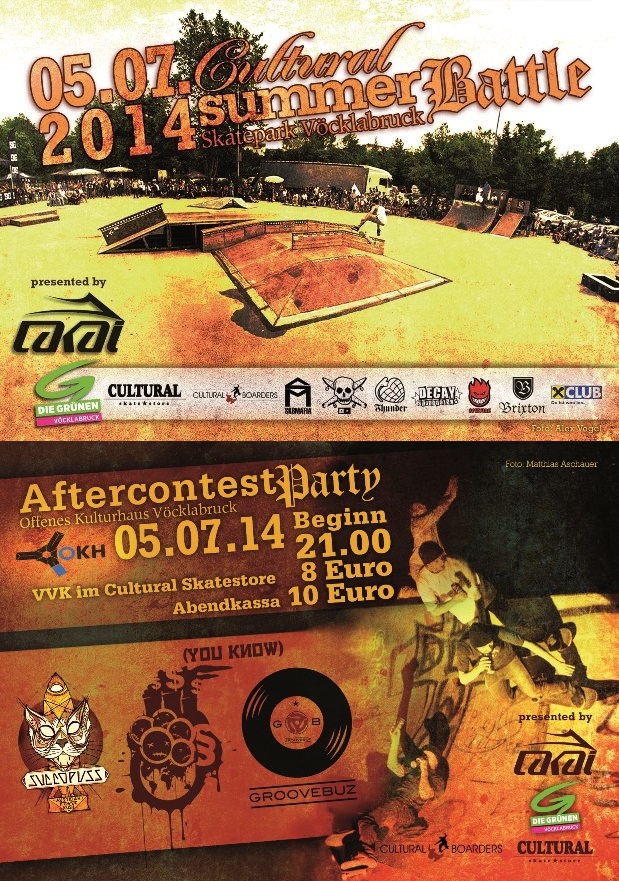 ---
Thunder Tristan Funkhouser and Back Smith
---
Thunder Trucks
SUMMER STRIKE 14



---
REAL Wrecking Crew
---
RUMBLE 14
in the Park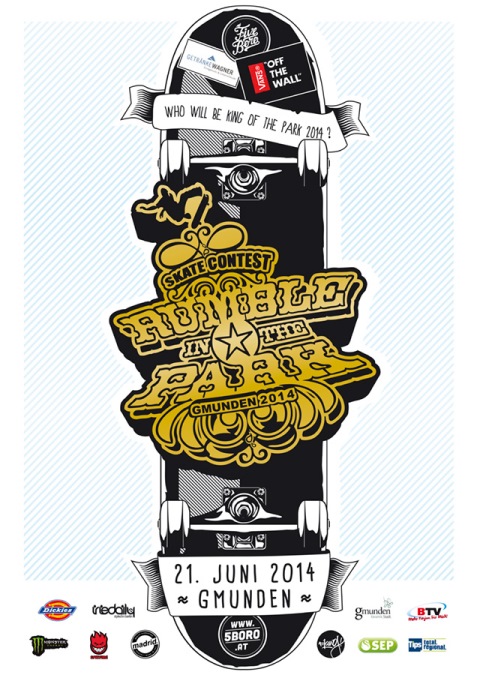 ---
My 1st Skate Revolution
Skatecontest in Hungary - check it out!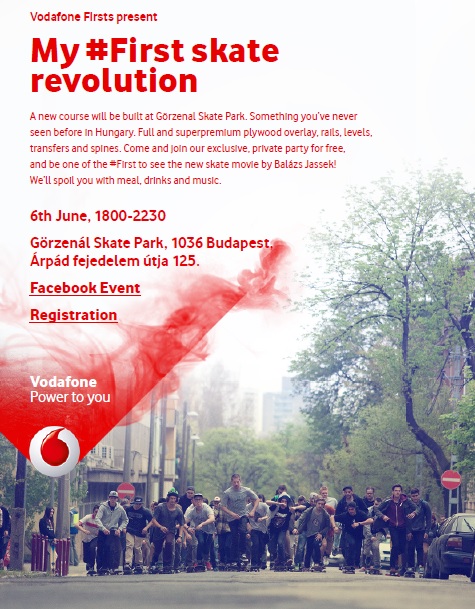 ---
Grill + Skate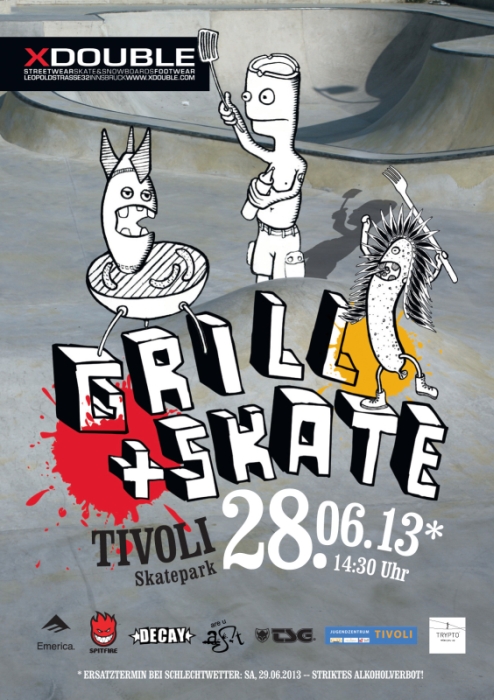 ---
David Heuberger - Rainy Days
Check out David - see how to waste time on Rainy Days...

Check out the Team Section for the Video


---
Osiris Never Gets Old

Download 1,36 GB mov File --> download <--

User: OsirisShoes
Pass: NeverGetsOld-12

! ! ! WATCH IT ! ! !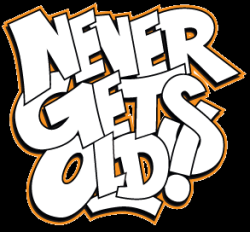 ---
Osiris Amsterdam Tour P1
---
Osiris This Never Gets Old
---
Osiris Amsterdam 2012 Contest
---
StiL Video Contest
---
Real More REAL Low PRO
---
Real Real LOW PRO Test
---
Real REALien INVADERS
TRY - PLAY - WIN - REAL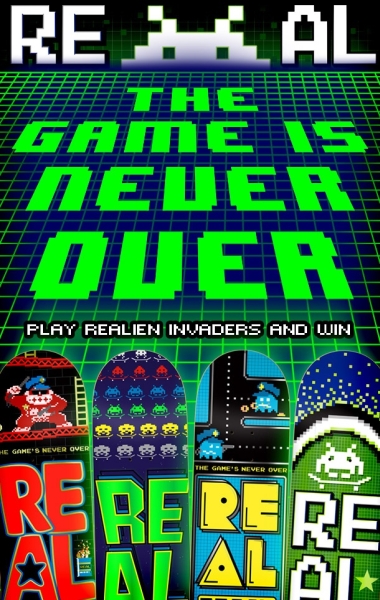 ---
Lagerabverkauf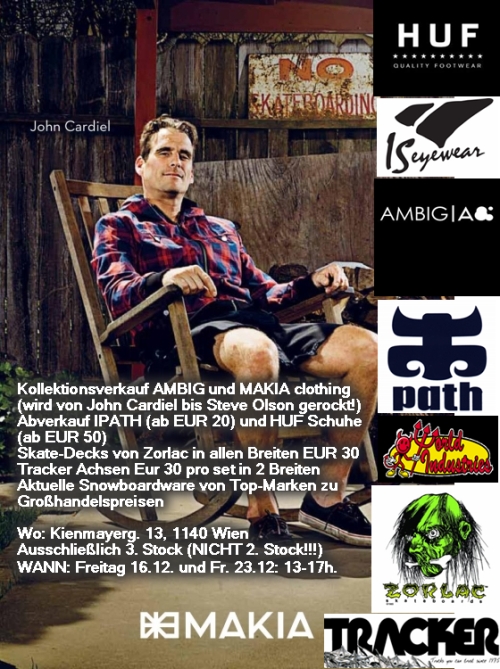 ---
Adio Skateclash

powerd by PRIME Skateshop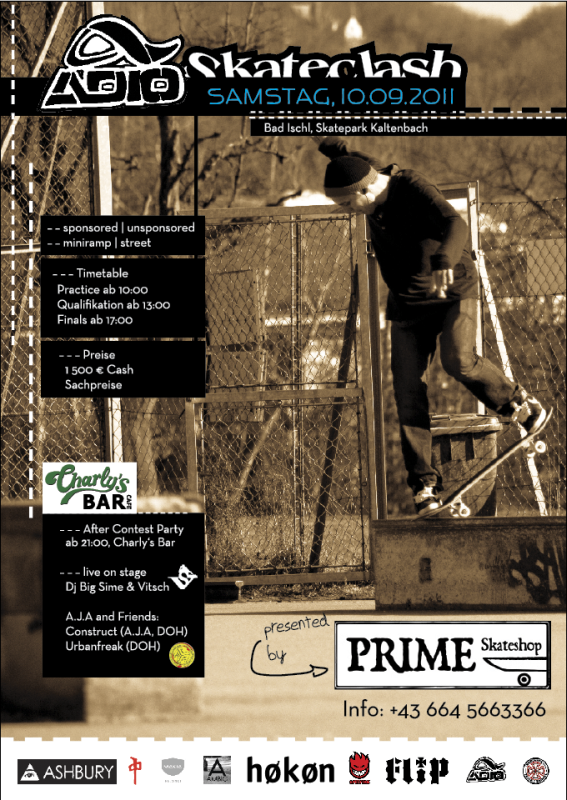 ---
Battle Highland Contest

*** 1000€ dotierter skate contest ***

*** am abend gibts auch noch party ***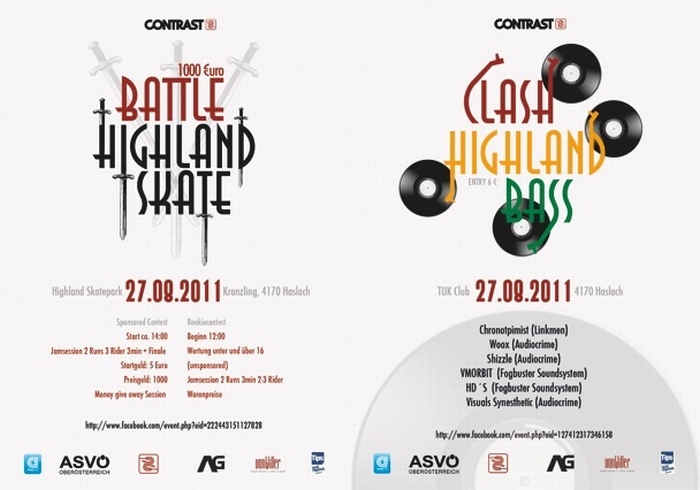 ---
Mallgrab Ausgabe 2
Hallo Allerseids!

Es ist wieder so weit, die 2. Ausgabe ist endlich fertig und wird am kommenden Samstag, 27. August präsentiert.
Das ganze findet ab 14:00 im Karlsplatz-Skatepark statt.
Hinkommen und Leute mitnehmen!

Freibier!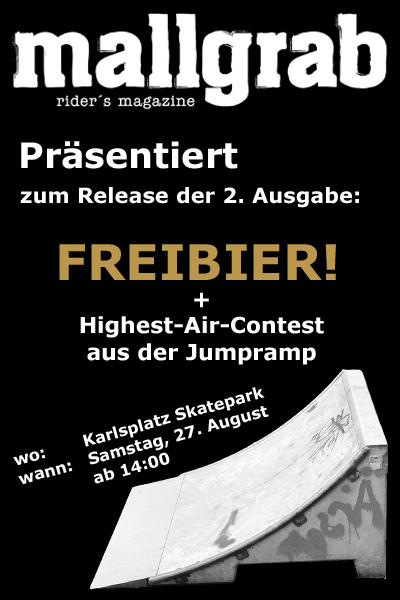 ---
Chris Pfanner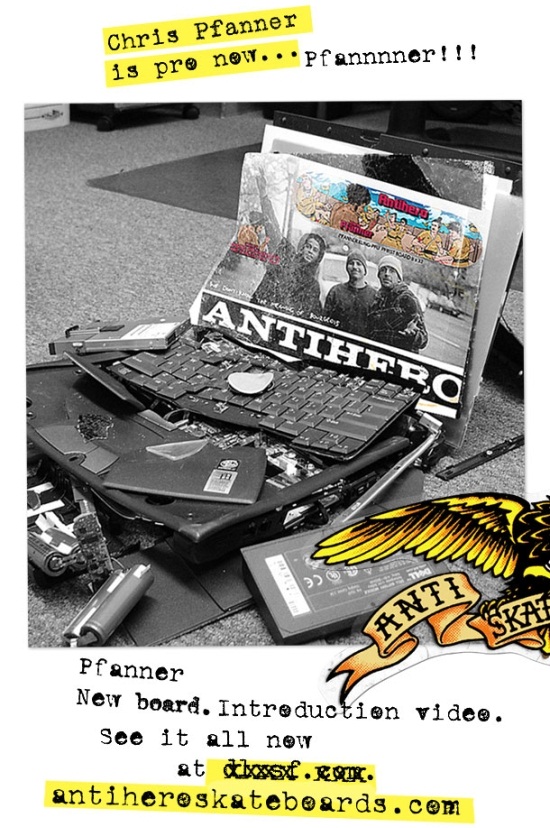 ---
Stairset Mayhem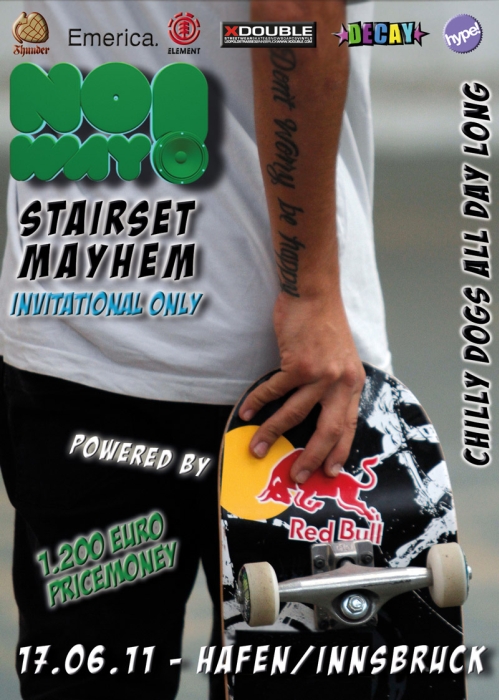 ---
Osiris Team Update
Bartie shred some vert watch here
Caswell VLC commercial watch here
PLG won gold in the mini mega event at the Asian X Games watch here
Darryl Tocco, Devon Smillie and Josh Betley hit up the junkyard at Black Box watch here
Adam Banton bike check watch here
Tyler McCaul update watch here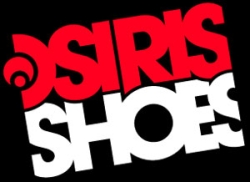 ---
Adio New Teamrider

Please welcome KEVIN BRU CALDERON to the TEAM

check for more in the Team-Section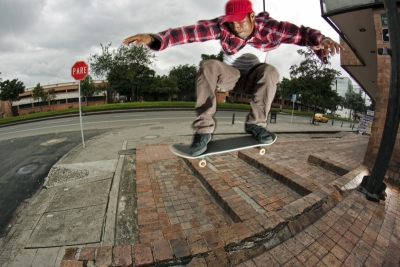 ---
upcoming Events
Check out the following Events:

Saturday 23rd of April 2011 SK8 4 ARNE
Saturday 23rd of April 2011 Reopening SkatePark Zentralfriedhof Eleven
Saturday 7th of Mai 2011 ShuvIt Cup Prater

For more Info see the EVENT-sections.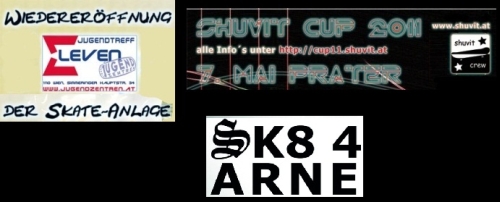 ---
Ipath on the Moon
---
Osiris Rider Update
March Rider update

Corey Duffel - Corey's up and at em feeling healthy as ever. We all know corey's not scared to go for broke and he speaks about it in this month's Hall of Meat for Thrashermagazine.com. He's been steadily rocking the beardo look and still riding Motorcycles strong all over the place. He also was featured in Foundation's Skatepark Round Up recently and will also be in ours for Osiris week next month for Thrasher magazine.com. Corey was with us on our trip to Vegas and AZ earlier this month and handled it with photos and video soon to come. The Duffman is back!

Caswell Berry - Caswell's has been constantly traveling all over the place whether it's with Volcom, Enjoi or us. Cas is working hard to finish his Enjoi part and is also slowly stacking footage for our video as well. Caswell also had a first look for Thrashermagazine.com this month. Caswell also had a double page spread in Enjoi's North Carolina article in The Skateboardmag. We're putting the finishing touches on Caswell's shoes commercial that'll be coming out in April.

Taylor Bingaman - Taylor's been killing it this month placing 43rd in his first Tampa Pro Contest and getting hard hitting tricks for upcoming video. Taylor also has tons of photos on Indy truck's website and had a Six Pack feature over there as well. We edited up a little commercial for him on our website that got posted earlier this month.

JT Aultz - Deluxe has been hyping JT up this month on all the major skate websites globally with an edit his b footage contest. Jt along with Taylor has been on a roll with getting footage. And he's also been working hard on his interview with The Skateboard Mag. Jt finished up filming for his part for the Real Video this month. He's quickly jumping right into filming for the Osiris Video. The Real video premiered on March 31st and JT's part was placed perfectly in the video and was solid as ever!

Chad Bartie - Chad has been injured with a back injury pretty much the whole month of March. Chad always is working his body out by doing physical therapy and yoga. Needless to say Chad is serious about his craft and is going to be 80% going into April. Chad also has been helping the guys over at Powell to get the brand back to its old stature. Chad also went over to the Girl facility to skate with and help kids cope with autism.

Stu Graham - Stu is still stuck in Scotland. Stu recently just moved back to Livingston from Edinburgh. He's been skating his local park in Livi perfecting his tricks for when he comes back to the states. Stu should be coming back at the end of the Summer.

PLG - Pierre has been working on a Vert Bangin for the Berrics. He's also been skating pretty much every day on the Monster Ramp progressing and learning new tricks he's never done before. Pierre is always busy whether it's training for the upcoming contest season,dealing with his reality tv fame, or learning new tricks for his upcoming video parts, dude's killin it!

Peter Raffin - Peter a.k.a. Jeeter is always content with skating as much as possible in San Jose. Peter's always on the look out for new skate spots in his hood. He has been working closely with Joe Brook trying to finish up his heads interview for Thrasher. Peter also recently went on a commune trip out to New Mexico with the rest of their team. This month he also shot his upcoming Active Mail Order ad up in San Jose for Thasher Magazine.

Jamie Palmore - Jamie's back and at em skating almost 100% from his recent knee injury. He's in Barcelona filming his ass off for his upcoming Sk8mafia part. Jamie also has been consistently getting photos around San Diego for an upcoming Skateboarder Mag Interview.




---
Huf Brad Cromer

Huf is proud to announce Brad Cromer to the Footwear Team.




---
Osiris Welcomes JT Aultz
JT interview on the TWS site
More JT? Check out this video interview with some classic web park footage.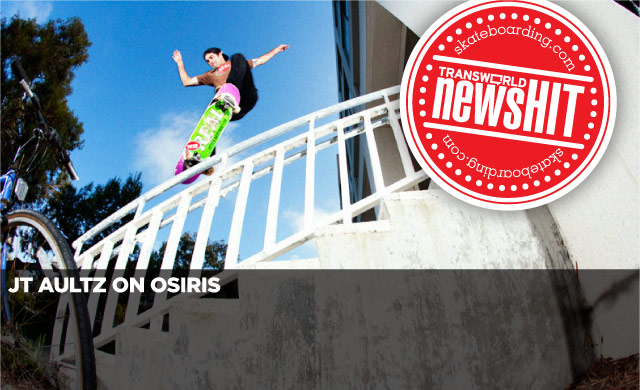 ---
Ashbury New Teamrider

Please Welcome JOSEF RAMSBACHER to the TEAM
check Josefs footage in the Team-Section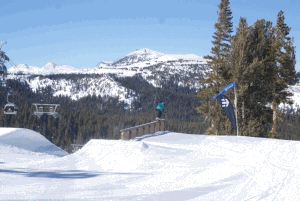 ---
Real New Real Video
coming soon...

---
Flip ARTO SAARI IS BACK
I AM F#%*ING BACK AND STOKED TO KICK OUT THE JAMS WITH THE BAND AGAIN!!!!!
NEVER FORGET WHERE YOU CAME FROM AND FOLLOW YOUR HEART.
ARTO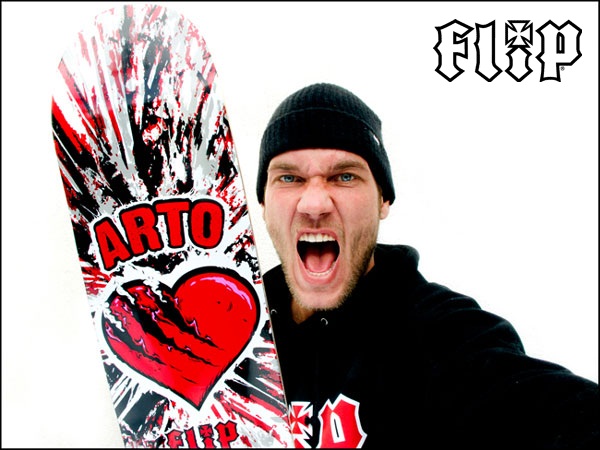 ---
Michael Nadler Review 2010
•09.01.10 - Linz New years Skate bash: 5.Platz street, coverage im video HIER
•23.01.10 - Transition jam Kufstein
•01.05.10 - Bowl contest Hütteldorf: 3.Platz bowl , Review Hier
•15.04.10 - Salzburg austrian bowlmasters: 1.Platz bowl, Review video Here
•05.05.10 - Laakirchen streetcontest: 4.Platz street
•26.06.10 - Rumble in the park street/mini: 3.Platz, Ts1 Lokalfernsehbericht HERE, PICS HERE
•10.07.10 - Cultural Street contest: 8.Platz street
•28.08.10 - Burton Miniramp contest Hall: 1.Platz, mini practice video Here
•11.09.10 - Aesthetiker Skate jam Wels
•18.09.10 - Freestyle Festival Wien: 3 x 3.Platz bowl, bei Best Trick Spine,Hip und Deep End, Review HERE, Video HERE
•09.10.10 - Vans shop Riot Final Winterthur: 3.Platz street teambattle
•13.11.10 - Back on board Miniramp, Kaprun: 2.Platz mini, Hier gehts zur Gallery
•20.11.10 - Indoor challenge Ried: 2.Platz street, Hier gehts zur Gallery


---
Bula BULA coming soon...
Bula Bula Catalogue shoot!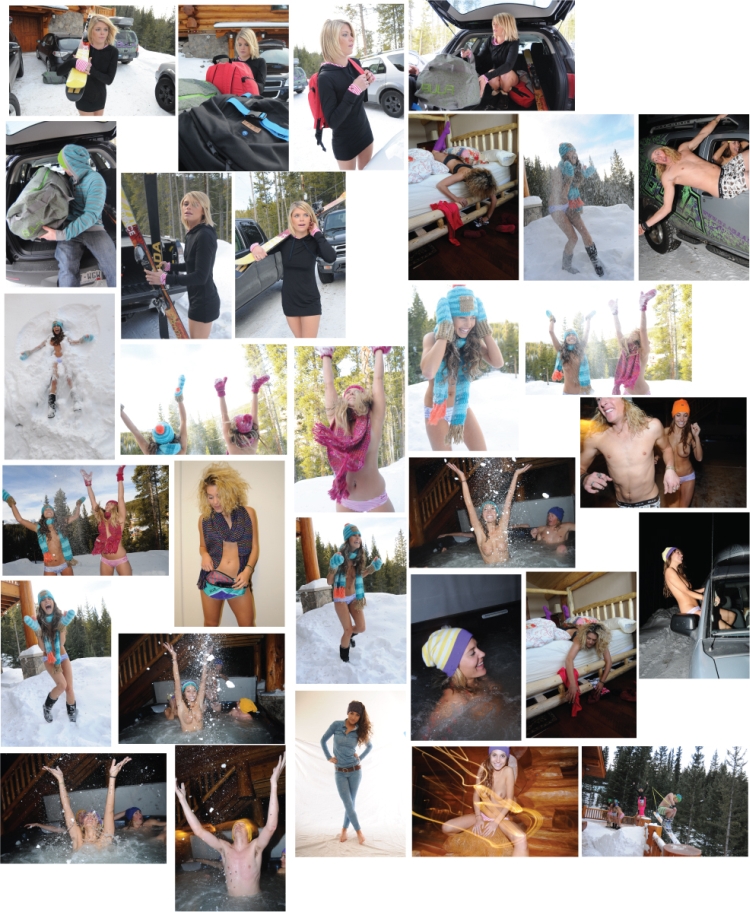 ---
Rene Derntl: Pic update

check Rene Derntl in the Team Section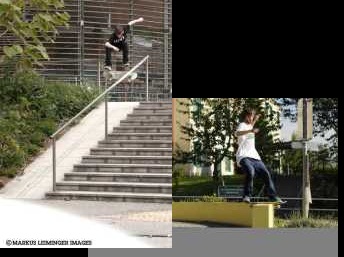 ---
Osiris November Team update

Corey Duffel - Corey recently became a part of the elite crew of skaters that are involved with Tony Hawk's video game. He also has been busy traveling with us going to Canada in the beginning of the October straight into a 2 week trip in Spain in the middle of the month. His foot has been feeling way better and he is skating every day. From that Spain trip you'll be seeing a lot of advertisements from Corey in the near future.

Caswell Berry - Caswell has been working on a pro spotlight with TWS Photographer Dave Chami up north. He's also currently filming a transition part with Enjoi that's going to be dropped through their website. He's also been taking some trips with Volcom throughout the last couple months to Korea and around the states. He recently told me that he shot an ad for Enjoi with an Osiris shirt on so look out for that.

Stu Graham - Stu is still in Scotland but is coming back to the States next year. He recently was in Spain with Shuriken and Corey shredding the streets of Barci and Bilbao. Stu is going to have one of our next ads with a pretty awesome trick. Check it! The Scottish Beast just recently landed a spot on the elite Elwood clothing team. He's going to be having a couple of webisodes come out on Transworld's website in the next few weeks. Watch for Stu to have a couple of things come out in the mags in the next issues.

Chad Bartie - Chad has been steadily stacking footage for the Bones video that's due to release in December. Rumor has it that Chad might be having the last part. Chad also recently skated the last Dew Tour Stop in Vegas and had a good showing. Chad's headed out to Houston for Make a Wish and to film as much stuff for the Bones video as possible. Look for the Part when it comes out!

PLG - Pierre has been on an ultimate tear this year winning X-Games, Maloof Cup and Dew Tour Standings all back to back. We recently followed Pierre around and made an edited piece that will be on our Website shortly. PLG has been filming for a Vert Bangin for the Berrics that should be out by the end of this year. PLG has always been on the Top of the Podium when it comes to contests and it looks like he's not going anywhere fast. Pierre will continue to dominate the Vert scene whether it's contests or innovating new technical tricks.

Taylor Bingaman - Is turning pro in the next couple of months. Taylor last month just recently moved from his hometown of Cameron Park, Ca. to San Diego, Ca. He's been out skating pools and the streets of San Diego with his fellow Creature teammates in Ocean Beach. Taylor like Chad is also working on finishing up his part for the Bones video. Taylor has been having a strong year with coverage having multiple interviews in magazines Transworld and The Skateboard Mag. By 2011 Taylor will be our 6th Pro to join our skate roster.

Jamie Palmore - is currently still on injured reserved. He is nurturing his torn ACL but is doing physical therapy every week strengthening his muscles. Although he is injured he still managed to pump out our newest Osiris Ad and a Sequence in last issue of Skateboarder magazine. Jamie should be skating by the beginning of the year.

Peter Raffin - Peter recently skated in The Downtown Showdown contest with the rest of the Black Label Team. He's been working on a Thrasher interview with Joe Brooks. Pete is also working hard on filming for the Black Label Am Video that's supposed to drop in the beginning of next year. As of right now Pete is in Las Vegas with the Commune guys shooting for an article in Thrasher. Dude has been steady shreddin!

ELIJAH BERLE - is no longer riding for Osiris.




---
Rene Derntl: New PICs

Check out Renes new pictures in the Team Section...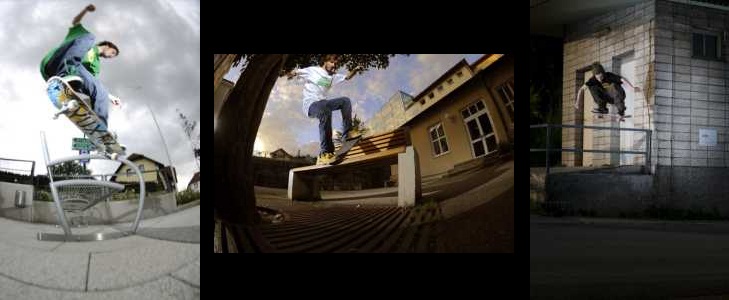 ---
5boro attacks Winthertur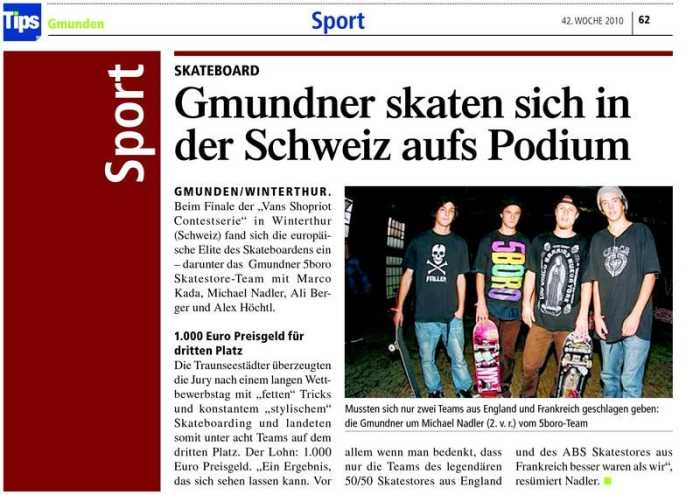 Das österreichische Team vom 5boro Skatestore qualifizierte sich für das Finale der *Vans Shopriot Contestserie* in Winterthur/ Schweiz am letzten Samstag den 09.10.10.
Die europäische Elite des Skateboardens fand sich ein und nach einem langen Contesttag überzeugten: Marco Kada, Michael Nadler, Ali Berger und Alex Höchtl mit fetten tricks und constantem stylischem skateboarding die judges und landeten auf dem 3. Platz und kassierten 1.000 Euro Preisgeld!
Ein Ergebniss das sich sehen lassen kann wenn man bedenkt das nur das team des legendären 50/50 Skatestores aus England und das Team des ABS Skatestores aus Frankreich besser waren als die Gmundner.
Mann kann gespannt sein was die Zukunft noch bringen wird !! Alle infos: www.5boro.at

Ergebnisse Vans Shop Riot 2010:
European Vans Shop Riot Finals results
Winterthur, Switzerland, 10/9/2010 by Tim Koster
With eight shops from all over Europe competing for the 5,000 euros in price money, the Vans Shop Riot was was a sick contest. At the end of the day ABS from France took first place and earned themselves 2.500 euro plus an electric Vans guitar. Vans Shop Riot Results:
1. ABS, France €2.500 + an electric Vans guitar
2. 50-50, England €1.500 + an electric Vans guitar
3. 5 Boro, Austria €1.000
4. Bastard, Italy

Best Trick Results:
Tim Zom - bs noseblunt down the big rail (second try)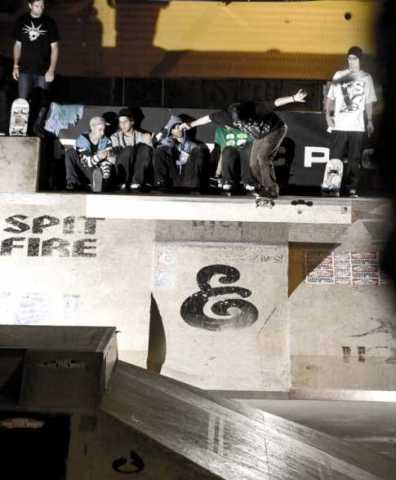 ---
Rene Derntl: New Video

Enter Password: planet to watch the video



check also Renes other footage in the TEAM-Section


---
mallgrab contest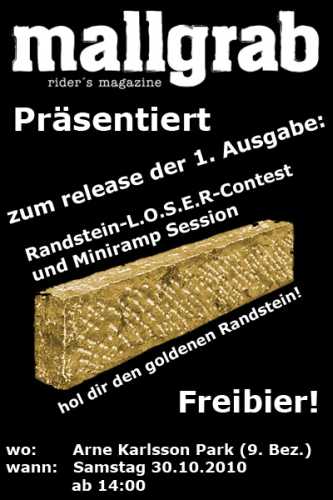 ---
Mirko Obkircher: New Video

Learn more about Mirco
- check out his new Video in the Team Section -

---
New Teamrider: ROBERT SATORI
check out Robert Satori in the TEAM-Section


---
Adio New Austria Team Rider
Check Out Rene Derntl
the new Adio Austria TeamRider in the TEAM Section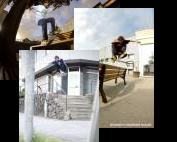 ---
Ambiguous en Octobre à Bordeaux
The Lace Project & Bouil´Hot Art Show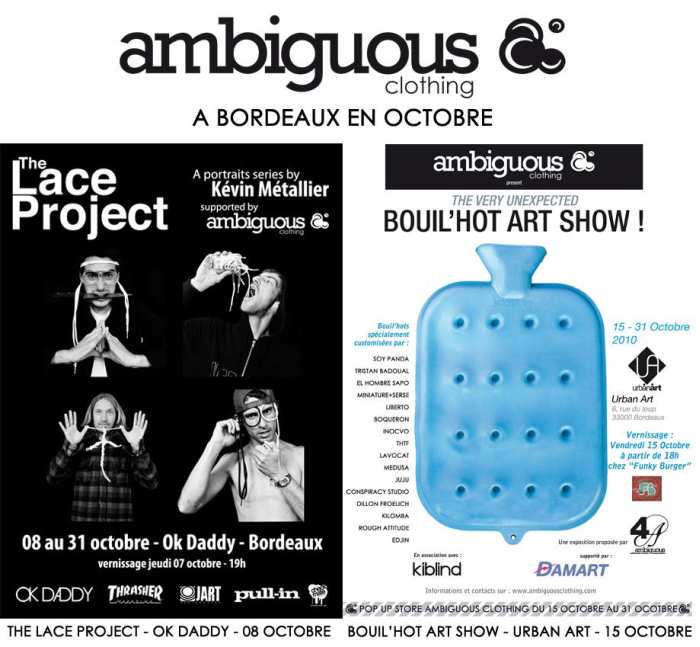 ---
Chocolate Vincent Alvarez now Pro
The Chocolate Skateboards Family is proud to welcome Vincent Alvarez to the Pro ranks...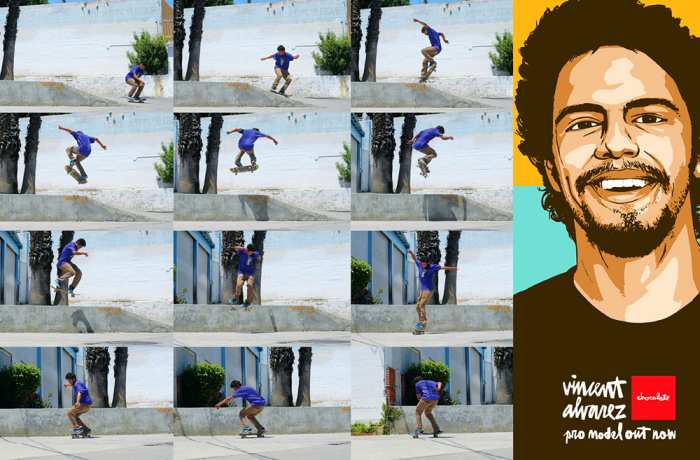 ---
Creature The Last Laugh
*The Last Laugh* Board Set by Creature Skateboards. Art by Munk One

Product Information:
Set of 7 (seven) Boards. Only a couple of these sets will be available from Munk One.com These boards are stained, not painted and each of these boards comes with stickers and a tallboy coozie to ensure maximum hilarity.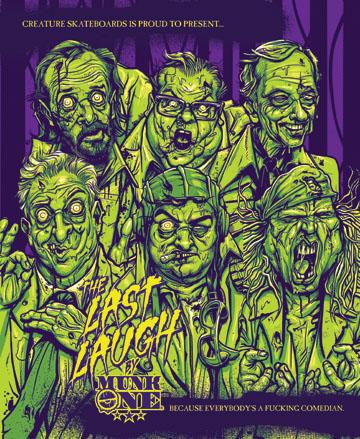 ---
Dave Margreiter New PICs
Check out Daves new pics in the Team Section


---
Oktober - Slaughters 08
Servus, alle zusammen! Wie jedes Jahr, wollen wir euch auch dieses Jahr nicht die neue, 5. Ausgabe des Slaughterhouse Contest: Oktoberfest Edition verpassen lassen. Natürlich wird auch in diesem Jahr Skateboarding im Vordergrund stehen, um euch jedoch die Wahl zu erleichtern, ob ihr vorbeikommen solltet, oder nicht, findet der ganze Contest unter dem Motto Oktoberfest statt, soll heissen, massig Bier, Weisswürste, Brezeln, Live-Musik und Party. Wir warten auf euch, oans, zwoa, drei, gsuffa! The Oktoberfest-Slaughters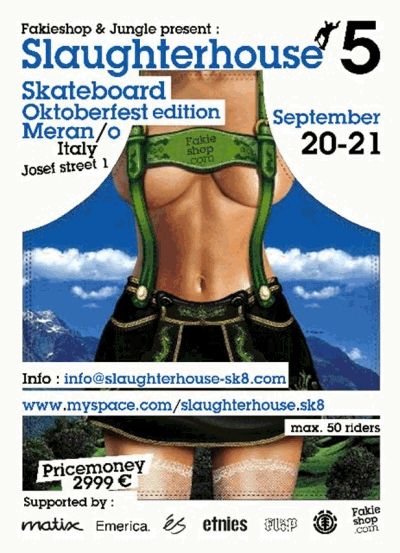 ---
Osiris Feed the Need
Osiris presents the World Premiere of Feed The Need Friday, November 2nd, with two showings at La Paloma theatre in Encinitas, California. Feed The Need features John Rattray, Corey Duffel, Diego Bucchieri, James Brockman, Clint Peterson, Caswell Berry, PLG, Gailea Momolu, Garrett Hill, Shuriken Shannon, Stu Graham, Marius Syvanen, Jimmy Carlin and John Lupfer. Wristbands required for admittance to both shows and will be available at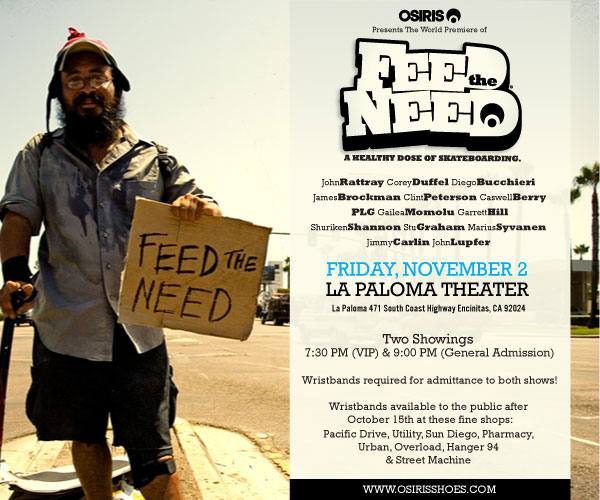 ---