Spitfire LOUIE LOPES
---
Asphalt Yacht Club Japan Tour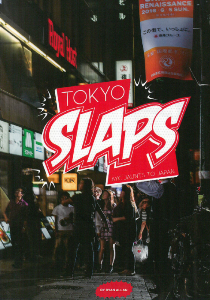 ---
Best Trick Contest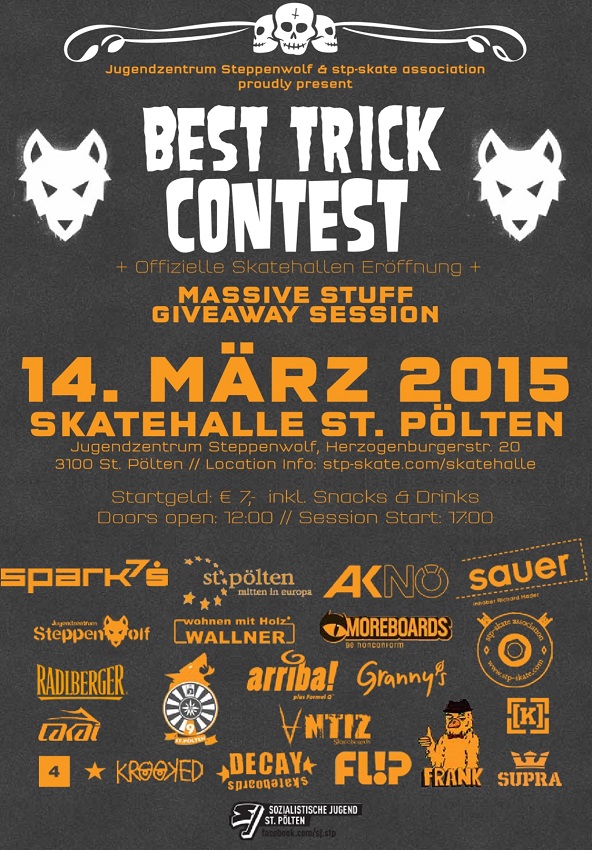 ---
Flip FLIP > 3 <
---
Eli Reed teams up with Playboy
---
Flip Alec Majerus is now PRO
---
Real Davis Torgerson Since Day One: Part 3
---
cultural summer battle 2014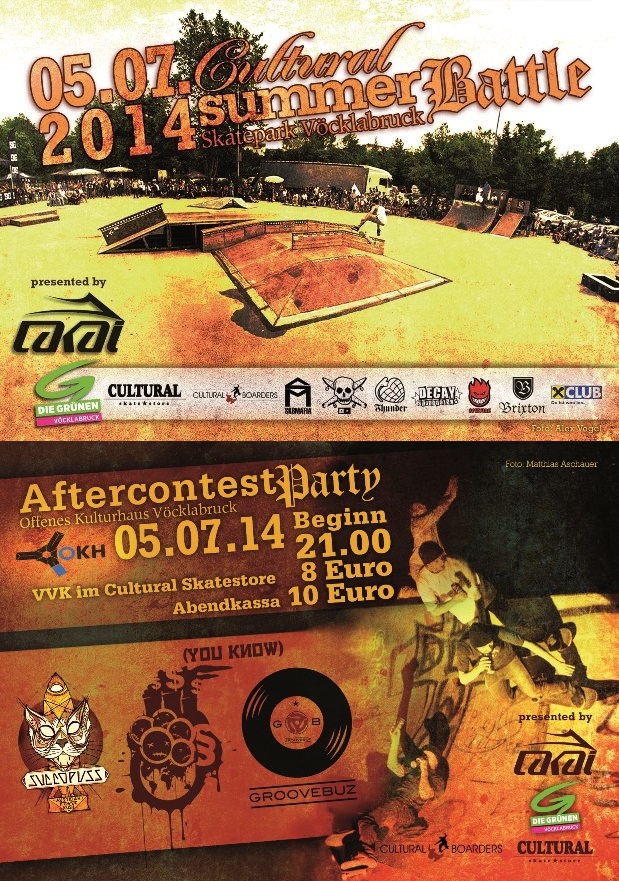 ---
Thunder Tristan Funkhouser and Back Smith
---
Thunder Trucks
SUMMER STRIKE 14



---
REAL Wrecking Crew
---
RUMBLE 14
in the Park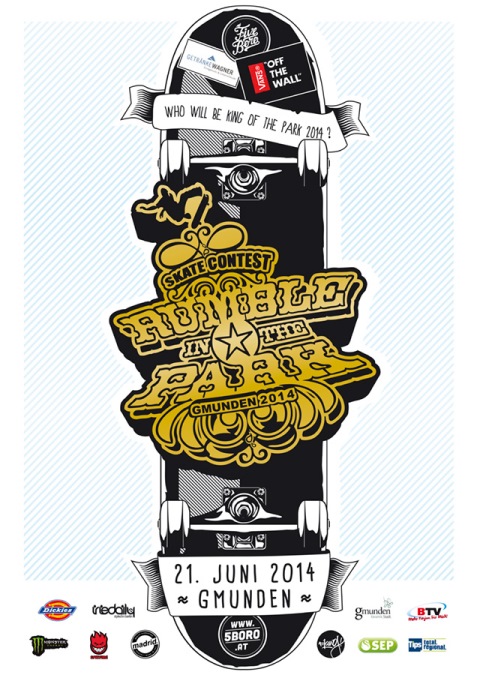 ---
My 1st Skate Revolution
Skatecontest in Hungary - check it out!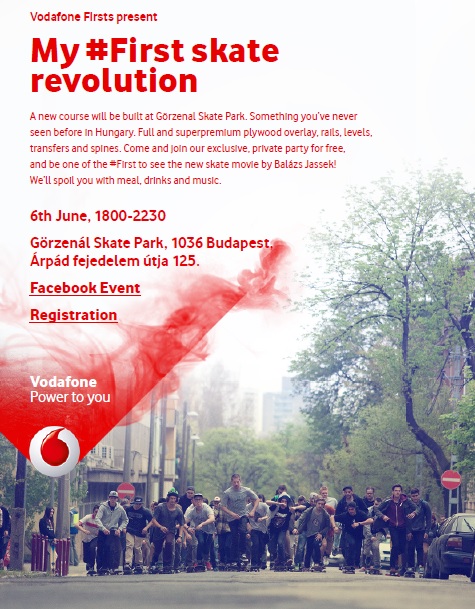 ---
Paul assets from SLS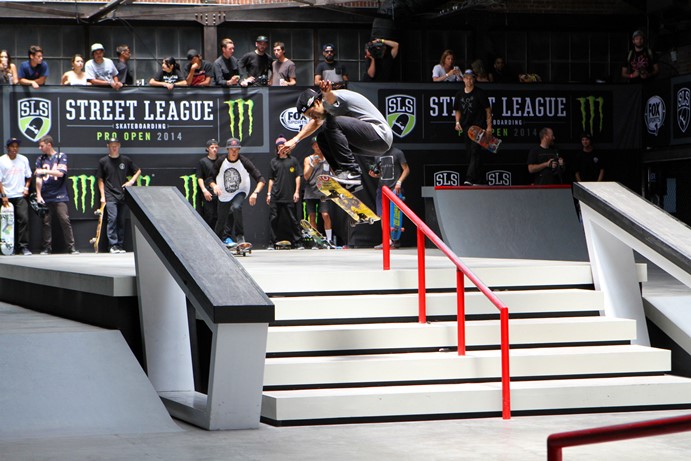 ---
Grill + Skate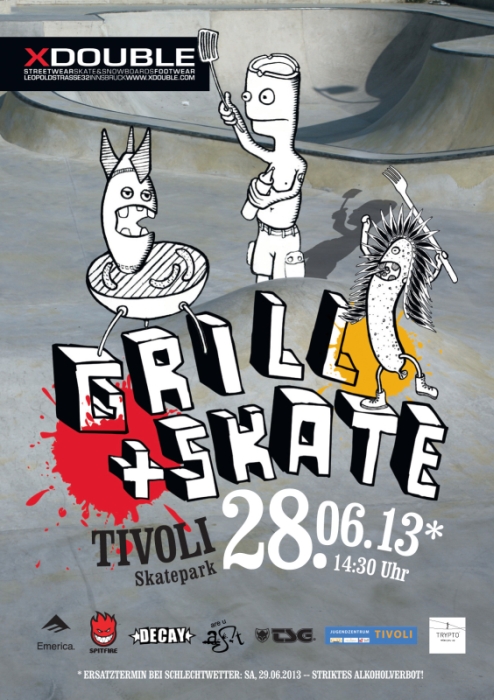 ---
David Heuberger - Rainy Days
Check out David - see how to waste time on Rainy Days...

Check out the Team Section for the Video


---
StiL Video Contest
---
Real More REAL Low PRO
---
Real Real LOW PRO Test
---
Real REALien INVADERS
TRY - PLAY - WIN - REAL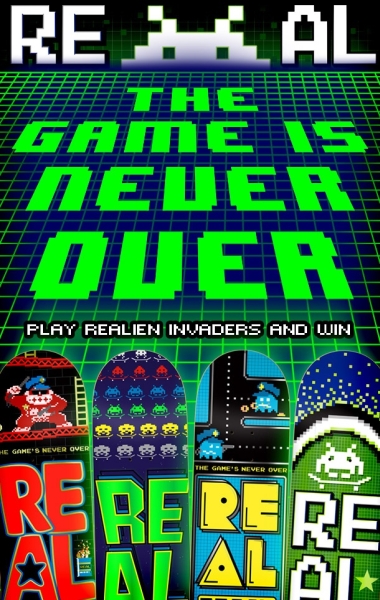 ---
Lagerabverkauf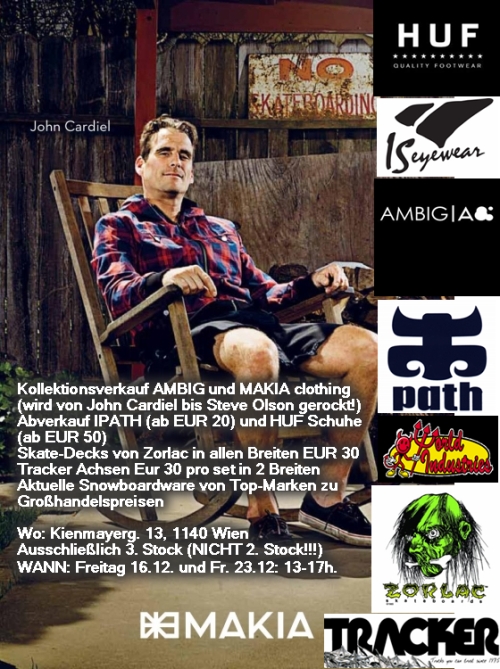 ---
Adio Skateclash

powerd by PRIME Skateshop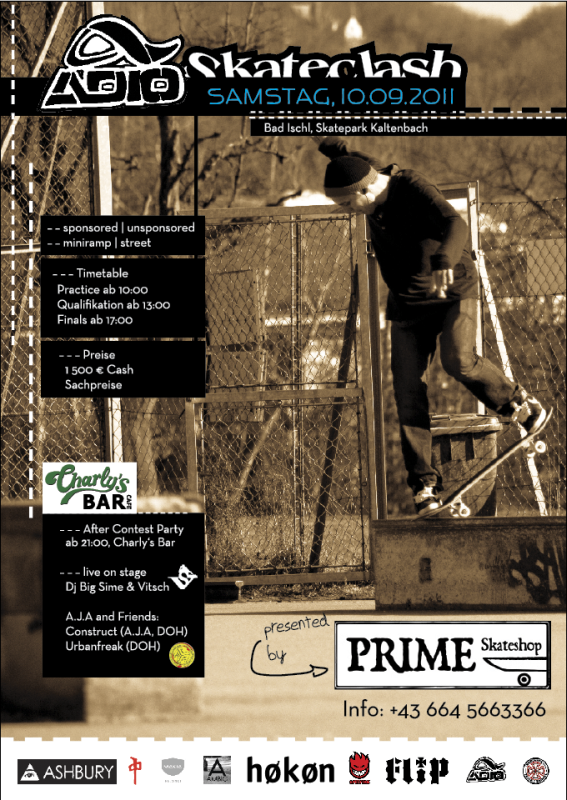 ---
Battle Highland Contest

*** 1000€ dotierter skate contest ***

*** am abend gibts auch noch party ***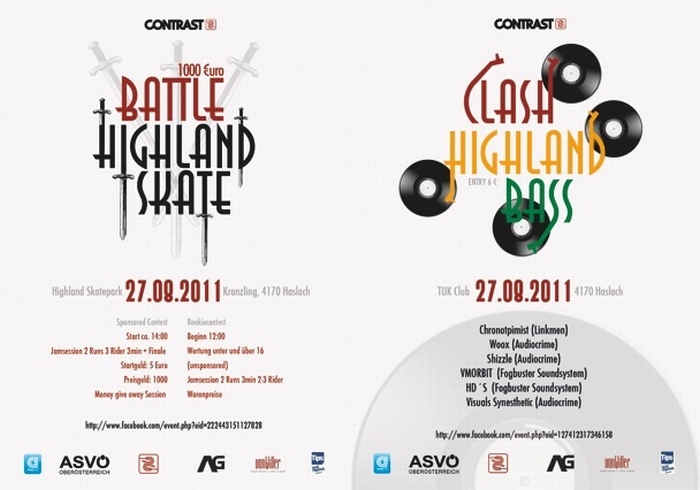 ---
Mallgrab Ausgabe 2
Hallo Allerseids!

Es ist wieder so weit, die 2. Ausgabe ist endlich fertig und wird am kommenden Samstag, 27. August präsentiert.
Das ganze findet ab 14:00 im Karlsplatz-Skatepark statt.
Hinkommen und Leute mitnehmen!

Freibier!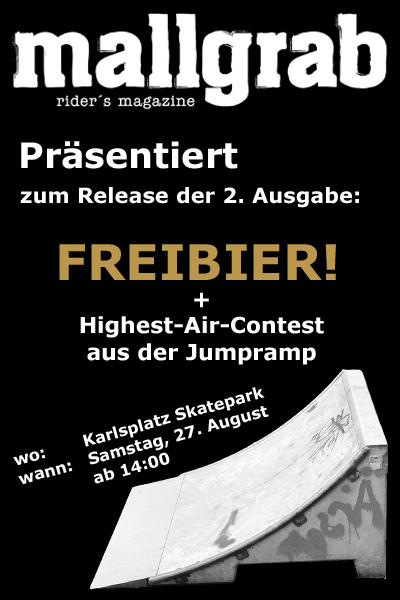 ---
Chris Pfanner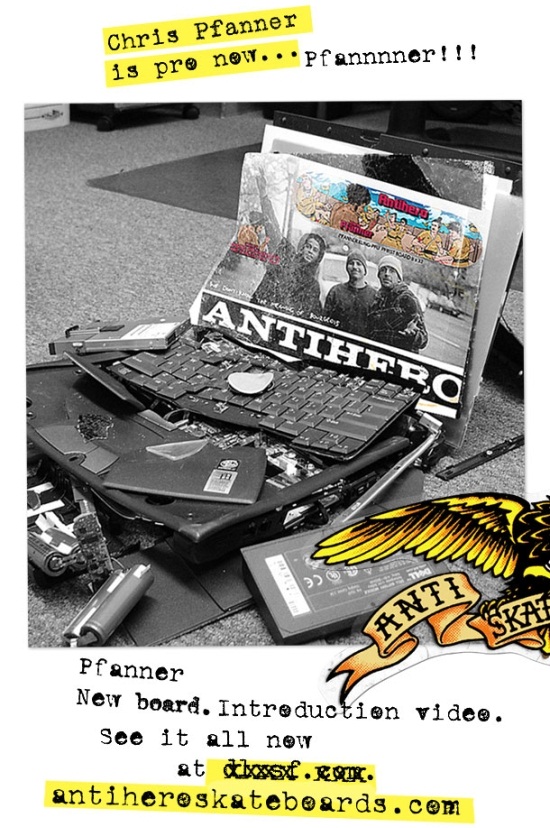 ---
Stairset Mayhem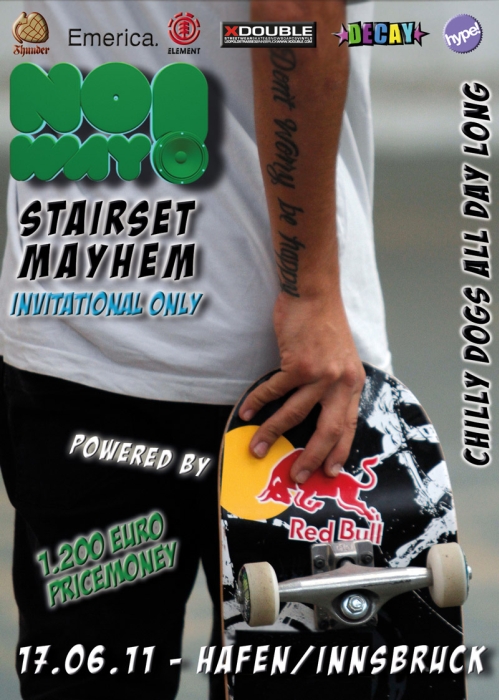 ---
upcoming Events
Check out the following Events:

Saturday 23rd of April 2011 SK8 4 ARNE
Saturday 23rd of April 2011 Reopening SkatePark Zentralfriedhof Eleven
Saturday 7th of Mai 2011 ShuvIt Cup Prater

For more Info see the EVENT-sections.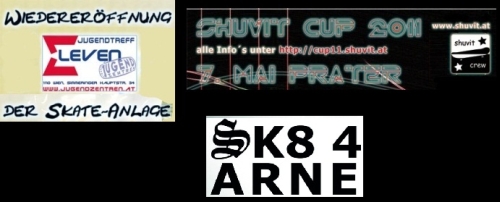 ---
Ipath on the Moon
---
Huf Brad Cromer

Huf is proud to announce Brad Cromer to the Footwear Team.




---
Real New Real Video
coming soon...

---
Flip ARTO SAARI IS BACK
I AM F#%*ING BACK AND STOKED TO KICK OUT THE JAMS WITH THE BAND AGAIN!!!!!
NEVER FORGET WHERE YOU CAME FROM AND FOLLOW YOUR HEART.
ARTO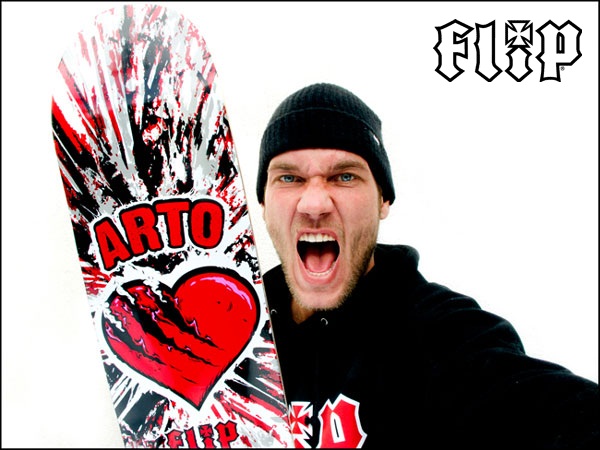 ---
Michael Nadler Review 2010
•09.01.10 - Linz New years Skate bash: 5.Platz street, coverage im video HIER
•23.01.10 - Transition jam Kufstein
•01.05.10 - Bowl contest Hütteldorf: 3.Platz bowl , Review Hier
•15.04.10 - Salzburg austrian bowlmasters: 1.Platz bowl, Review video Here
•05.05.10 - Laakirchen streetcontest: 4.Platz street
•26.06.10 - Rumble in the park street/mini: 3.Platz, Ts1 Lokalfernsehbericht HERE, PICS HERE
•10.07.10 - Cultural Street contest: 8.Platz street
•28.08.10 - Burton Miniramp contest Hall: 1.Platz, mini practice video Here
•11.09.10 - Aesthetiker Skate jam Wels
•18.09.10 - Freestyle Festival Wien: 3 x 3.Platz bowl, bei Best Trick Spine,Hip und Deep End, Review HERE, Video HERE
•09.10.10 - Vans shop Riot Final Winterthur: 3.Platz street teambattle
•13.11.10 - Back on board Miniramp, Kaprun: 2.Platz mini, Hier gehts zur Gallery
•20.11.10 - Indoor challenge Ried: 2.Platz street, Hier gehts zur Gallery


---
Bula BULA coming soon...
Bula Bula Catalogue shoot!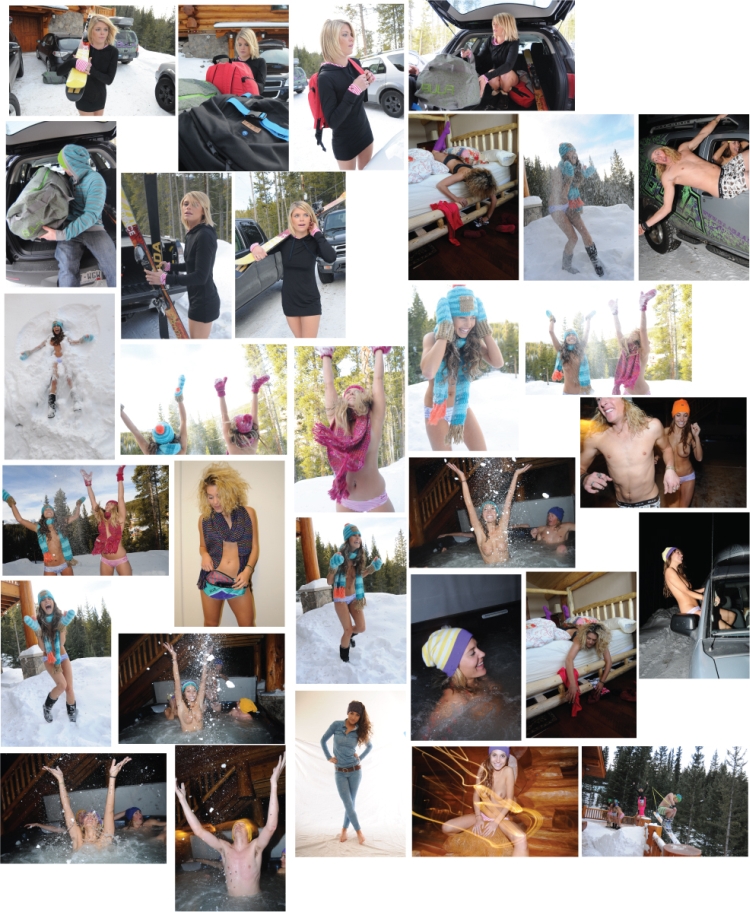 ---
Rene Derntl: Pic update

check Rene Derntl in the Team Section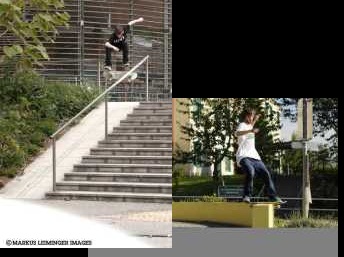 ---
Rene Derntl: New PICs

Check out Renes new pictures in the Team Section...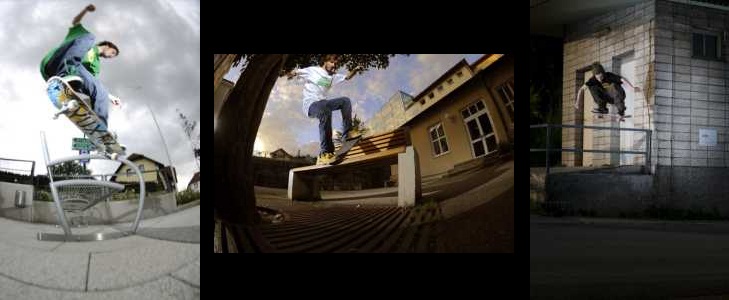 ---
5boro attacks Winthertur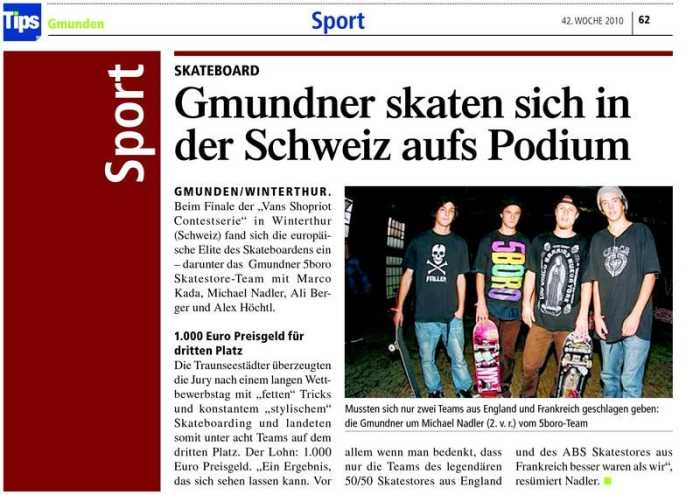 Das österreichische Team vom 5boro Skatestore qualifizierte sich für das Finale der *Vans Shopriot Contestserie* in Winterthur/ Schweiz am letzten Samstag den 09.10.10.
Die europäische Elite des Skateboardens fand sich ein und nach einem langen Contesttag überzeugten: Marco Kada, Michael Nadler, Ali Berger und Alex Höchtl mit fetten tricks und constantem stylischem skateboarding die judges und landeten auf dem 3. Platz und kassierten 1.000 Euro Preisgeld!
Ein Ergebniss das sich sehen lassen kann wenn man bedenkt das nur das team des legendären 50/50 Skatestores aus England und das Team des ABS Skatestores aus Frankreich besser waren als die Gmundner.
Mann kann gespannt sein was die Zukunft noch bringen wird !! Alle infos: www.5boro.at

Ergebnisse Vans Shop Riot 2010:
European Vans Shop Riot Finals results
Winterthur, Switzerland, 10/9/2010 by Tim Koster
With eight shops from all over Europe competing for the 5,000 euros in price money, the Vans Shop Riot was was a sick contest. At the end of the day ABS from France took first place and earned themselves 2.500 euro plus an electric Vans guitar. Vans Shop Riot Results:
1. ABS, France €2.500 + an electric Vans guitar
2. 50-50, England €1.500 + an electric Vans guitar
3. 5 Boro, Austria €1.000
4. Bastard, Italy

Best Trick Results:
Tim Zom - bs noseblunt down the big rail (second try)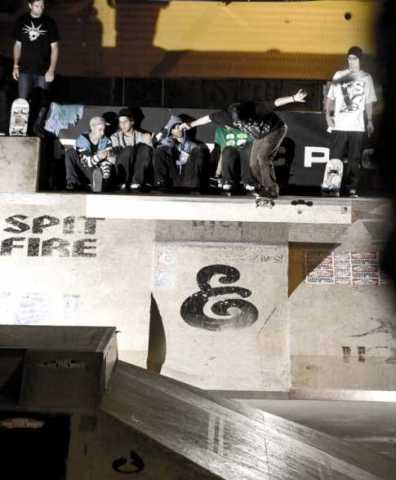 ---
Rene Derntl: New Video

Enter Password: planet to watch the video



check also Renes other footage in the TEAM-Section


---
mallgrab contest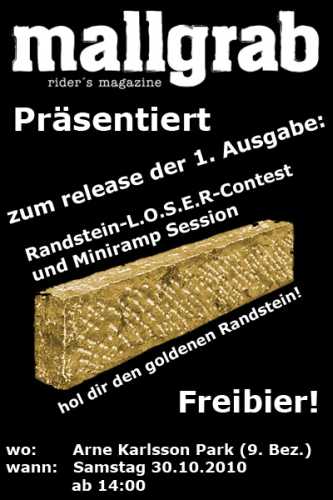 ---
Mirko Obkircher: New Video

Learn more about Mirco
- check out his new Video in the Team Section -

---
New Teamrider: ROBERT SATORI
check out Robert Satori in the TEAM-Section


---
Ambiguous en Octobre à Bordeaux
The Lace Project & Bouil´Hot Art Show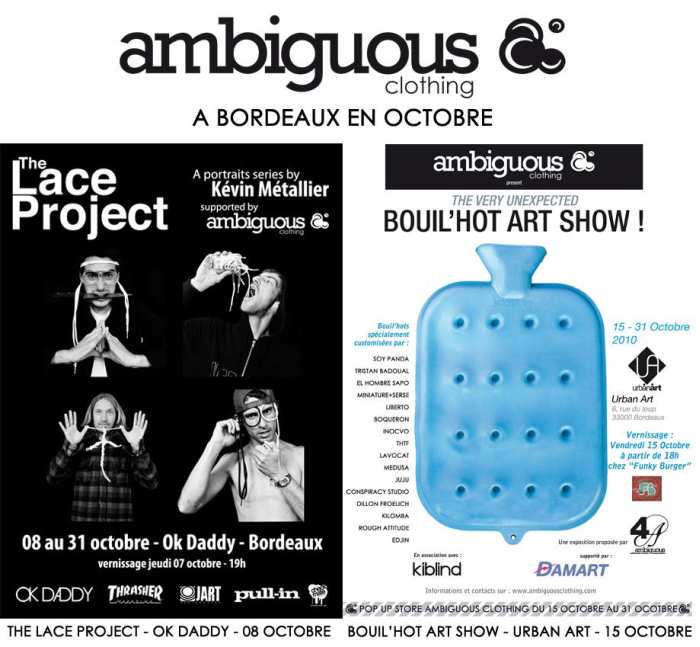 ---
Chocolate Vincent Alvarez now Pro
The Chocolate Skateboards Family is proud to welcome Vincent Alvarez to the Pro ranks...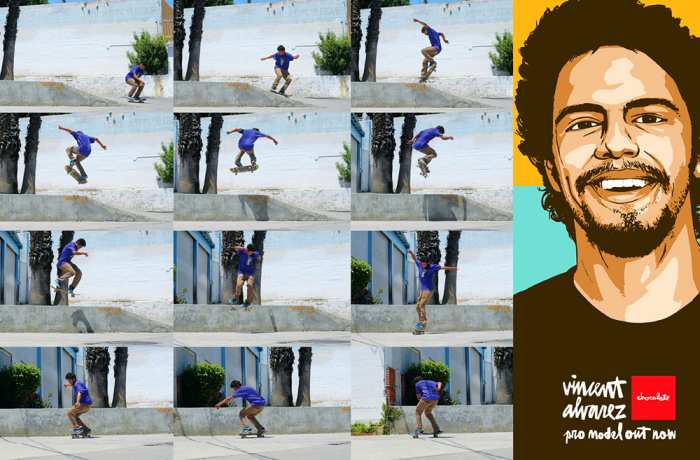 ---
Dave Margreiter New PICs
Check out Daves new pics in the Team Section


---
Oktober - Slaughters 08
Servus, alle zusammen! Wie jedes Jahr, wollen wir euch auch dieses Jahr nicht die neue, 5. Ausgabe des Slaughterhouse Contest: Oktoberfest Edition verpassen lassen. Natürlich wird auch in diesem Jahr Skateboarding im Vordergrund stehen, um euch jedoch die Wahl zu erleichtern, ob ihr vorbeikommen solltet, oder nicht, findet der ganze Contest unter dem Motto Oktoberfest statt, soll heissen, massig Bier, Weisswürste, Brezeln, Live-Musik und Party. Wir warten auf euch, oans, zwoa, drei, gsuffa! The Oktoberfest-Slaughters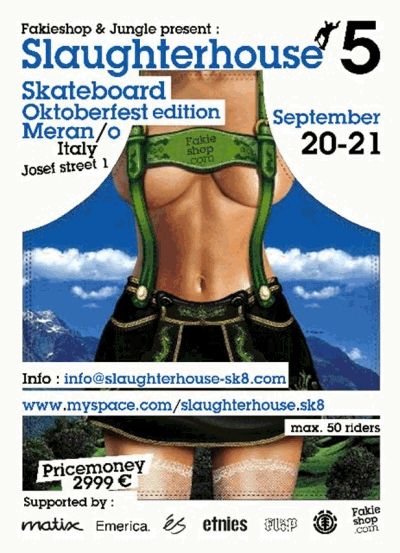 ---